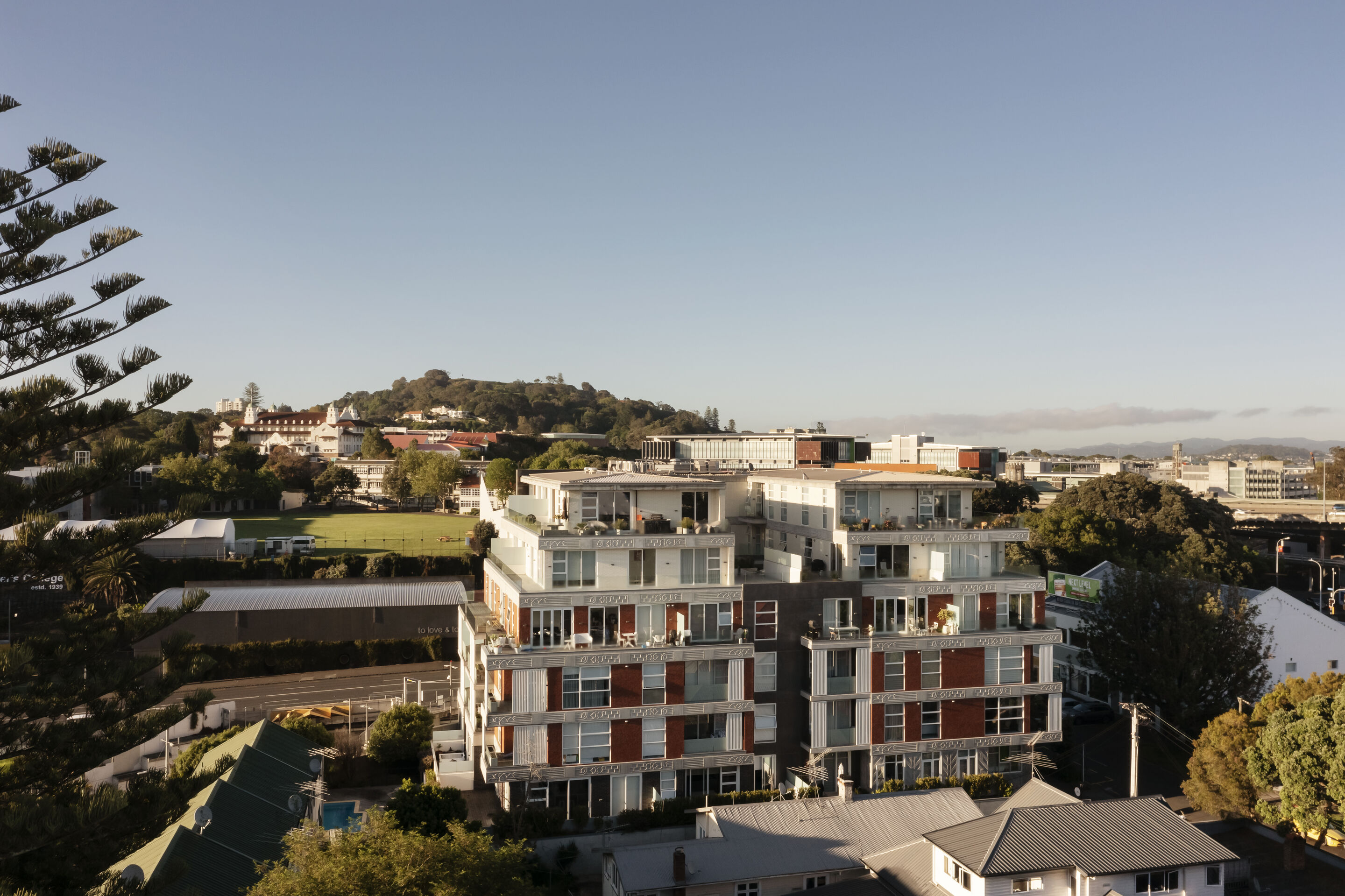 The Ockham Kaupapa
Reimagining urban communities.
That's our mission in a sentence. Reverence for Tāmaki Makaurau infuses our work: we're unashamed Auckland patriots, Auckland evangelists even, and believe our city (The Waitaks! The West Coast! The Gulf ! The Islands! The Maunga!) is one of the best places in the world.
It's an ambitious goal, but we strive to make buildings that are as beautiful as the landscapes they sit within. We call ourselves 'urban regenerators': we want to play our part in making a new, dynamic Auckland work, without losing the charm of the old. We look long-term: we see housing as infrastructure, the building blocks of community.
And building community is at the core of what we do. We are lead sponsor of Objectspace and the Ockham New Zealand Book Awards; we also fund the Ockham Collective and the Bridget Williams Books' Texts Collection (among other initiatives). But we're best known for our elegant and enduring buildings like Station R, Bernoulli Gardens and Modal in Mt Albert. Buildings for Auckland.
But beyond bricks and mortar, it comes back to people, to the broader Auckland whānau — to our ambition to bring an awesome Auckland lifestyle to as many people and communities as we can.
To make BEAUTIFUL buildings that people love to live in, homes that honour this DYNAMIC Pacific city, stand the test of time INSPIRE others - and bring an AWESOME Auckland lifestyle to as many people and COMMUNITIES as we can...

Mark Todd, Co-Founder - Ockham Residential